Charlie King & Rick Burkhardt with Colleen Kattau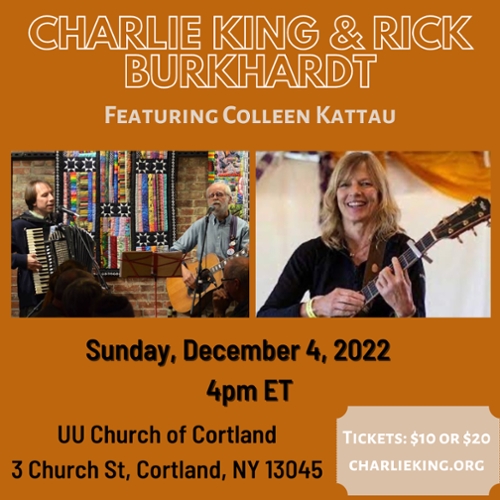 Sunday, December 4, 2022, 4:00 pm
UUChurch of Cortland, 3 Church Street Cortland, NY 13045
NOTE: Online pre-sales for the in-person show have been closed. Please just show up and buy a ticket at the door! Look forward to seeing you there.
Charlie King and Rick Burkhardt are hitting the road again, and will be performing with the amazing Colleen Kattau for this concert in Cortland, NY! This event will also be streamed, so check out the virtual event information here.
Posted to: Live In-Person Events on 2022-11-02 16:27:43 (updated 2022-12-03 18:04:52).