Odd and Unpredictable Love Songs Episode 7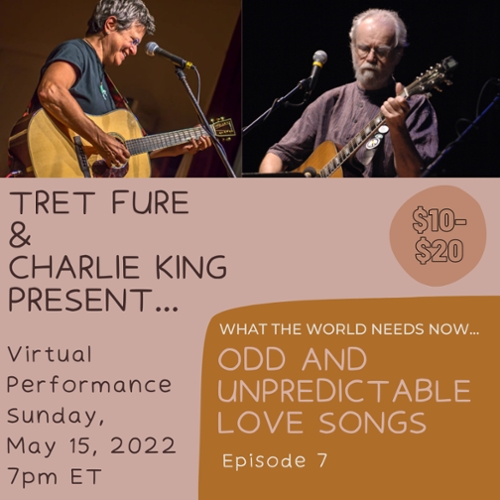 Sunday, May 15, 2022, 7:00 pm until 8:30 pm
Online
This month Charlie will be joined by dynamic singer-songwriter-guitarist Tret Fure for a night of heart busting tunes. Along with original works by Tret & Charlie you'll hear songs by Ferron & Tom Paxton, not to mention Van Morrison and Ray Charles! Tret and Charlie each have a half a century of performing under their belts and this is the first time they've "shared the stage." Join us in the Zoom room for an odd & unpredictable night.
Learn more about Tret Fure here!
Posted to: Live Virtual Events.