Livestream: Charlie King and Colleen Kattau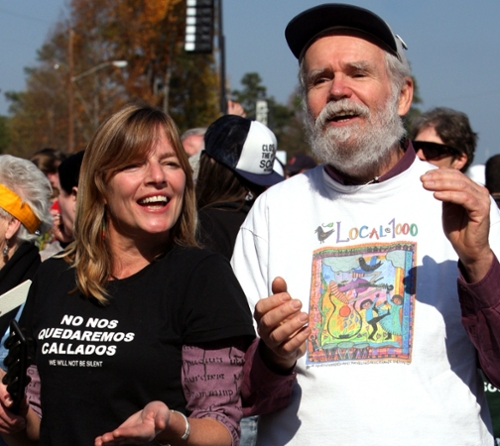 Friday, May 20, 2022, 7:30 pm
Online
Charlie King and Colleen Kattau sing with a common passion that makes you believe the world could be saved by beauty. Best known for the work they do independent of each other, they've been sporadically performing together since 1993. The common repertoire they've developed is rich, harmonious, and brimful with comic relief. See them in this rare live performance. If you are unable to make it to the live in-person concert, Charlie and Colleen hope you will join us online and welcome your donations through PayPal or via check sent to P.O. Box 24 Shelburne Falls, MA 01370. The link to join the concert will appear on the All Souls YouTube site shortly before the concert.
If you ARE able to join us in person, we look forward to seeing you at 7:30 PM for Friday Night Folk at All Souls UU 19 Jay Street New London, CT 06320
Posted to: Live Virtual Events.