$5 CD Sale!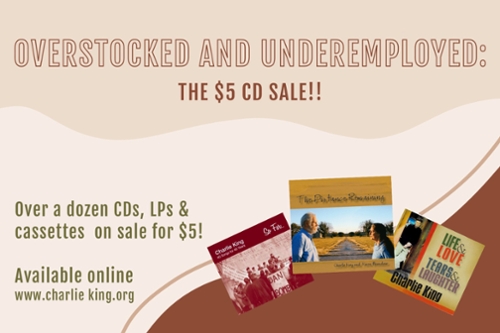 Monday, March 8, 12:00 pm until 12:30 pm
Repeats until Monday, May 10, None Specified
Most of my recordings are currently on sale for $5. I can't lower the price on the two most recent ones, but I can pay the postage - shipping is free on those two. Over a dozen CDs, LPs & cassettes on sale for $5. Click here to view the vast array of fine music.
If you would like to pay by check, you can mail checks to
Charlie King
P.O. Box 24
Shelbourne Falls, MA 01370
Posted to: Live Virtual Events