Ain't Gonna Let Nobody Turn Me 'Round/with Candace Cassin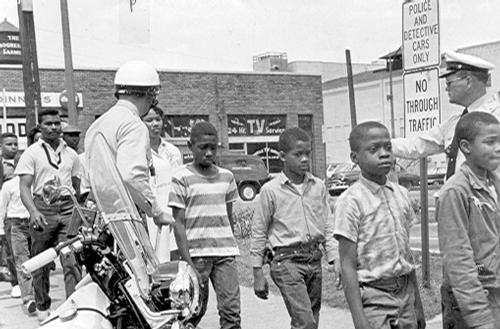 Friday, February 14, 2020, 7:00 pm until 8:30 pm
Meeting Room,Tewksbury Public Library, 300 Chandler Street, Tewksbury, MA, 01876
BLACK HISTORY MONTH:
The History Of The Civil Rights Movement
FRIDAY, FEBRUARY 14, 7:00—8:30 PM
Meeting Room,Tewksbury Public Library, 300 Chandler Street, Tewksbury, MA
Free & Open to the Public
Registration is required for this event, ("visit event page" above.)
Enjoy a performance piece, entitled "Ain't Gonna Let Nobody Turn Me 'Round," which examines the history of the Civil Rights Movement for African Americans from 1955 to 1967. Charlie King & Candace Cassin recreate these dramatic events using first person historical narrative with over a dozen songs and more than 200 images from the Civil Rights Struggle, with an emphasis on individual acts of courage and inspired action from activists such as Rosa Parks, Fannie Lou Hamer and Ella Baker. Following the 50-minute scripted performance, there will be a period of discussion and Q&A. Charlie King is a musical storyteller, movement historian and political satirist. He is the 2017 recipient of the annual Phil Ochs Award, in recognition of his music and activism for social and political justice in the spirit of Phil Ochs. Pete Seeger hailed him as "one of the finest singers and songwriters of our time." Candace Cassin is a social service provider, spiritual director and teacher of Buddhist practice. Sponsored by the Friends of the Library.
Posted to: Live In-Person Events.