Ain't Gonna Let Nobody Turn Me 'Round/with Candace Cassin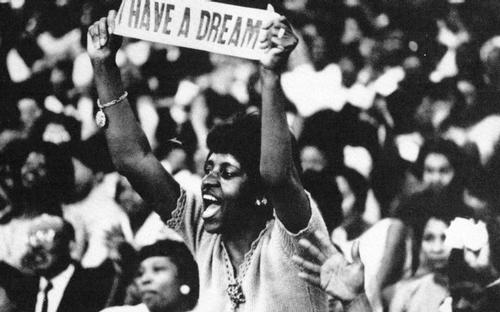 Tuesday, February 11, 2020, 7:00 pm until 8:30 pm
Milton Public Library, 476 Canton Ave, Milton, MA 02186
AIN'T GONNA LET NOBODY TURN ME 'ROUND
STORIES AND SONGS FROM THE CIVIL RIGHTS MOVEMENT


Milton Public Library, Keys Community Room
Free & Open to the Public
"Ain't Gonna Let Nobody Turn me 'Round" offers the story of the Civil Rights Movement for African Americans from 1955 to 1967, highlighting activitists such as Rosa Parks, Fannie Lou Hamer and Ella Baker. A 60-minute presentation by storyteller, musician and political satirist Charle King and his program partner, Candace Cassin. This powerful event will include the history of the Civil Rights movement in the United States, using songs, narratives by participants at the time, and it will include hundreds of historical images. There will be plenty of opportunity for audience members to get involved in this inspiring program!
Charlie King is a musical storyteller who sings and writes passionately about the extraordinary lives of ordinary people. Pete Seeger hailed him as "One of the finest singers and songwriters of our time." Candace Cassin is a social service provider, spiritual director and teacher of Buddist practice. They are married and live in Shelburne Falls, MA.
Please join us for a tribute to civil rights in the month of February. This program is free and open to the public and is kindly sponsored by the Friends of the Milton Public Library.
Posted to: Live In-Person Events.